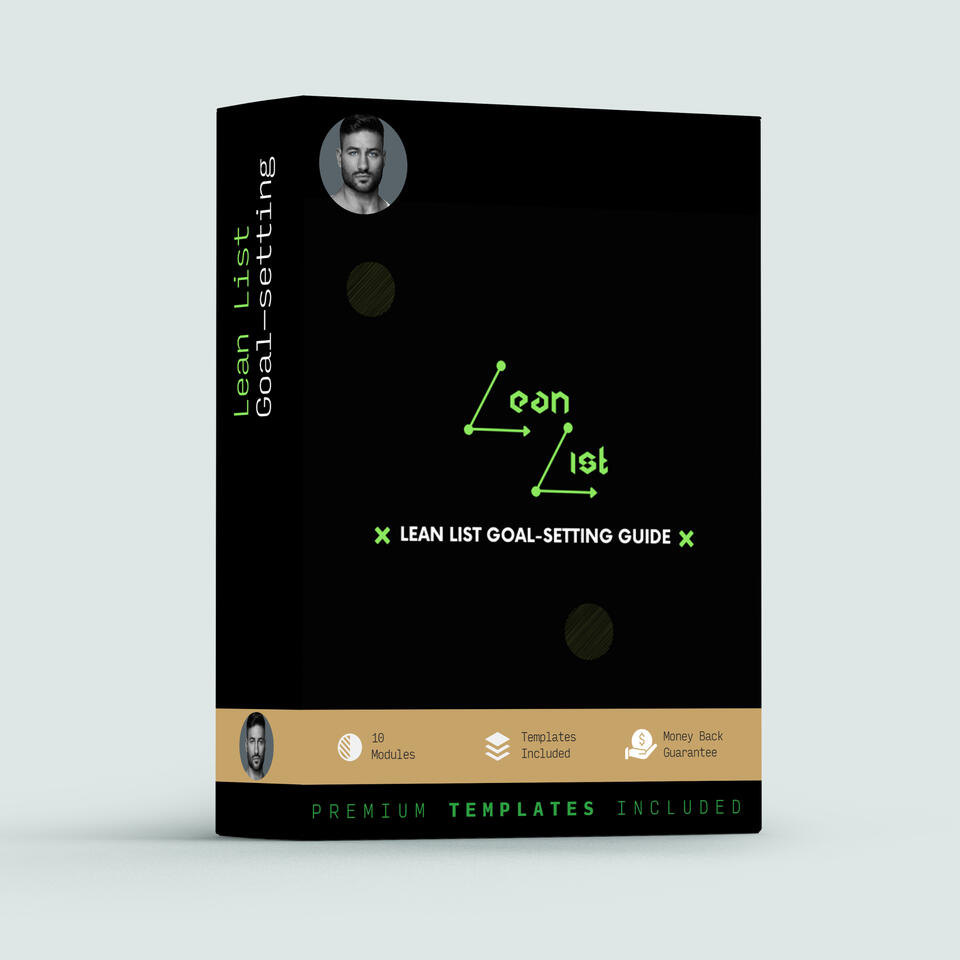 The Lean List Method
Helping you finally achieve your dreams.
Learn how to accomplish your goals with a foolproof system born from 15+ years of coaching and personal trials.
✓ 10 Modules ✓ Videos ✓ Instant Download ✓ Bonus Goal-Setting Templates ✓ Lifetime Access ✓ 30-Day Money Back Guarantee
Sarah W.
"The Lean List Method course transformed my approach to goal-setting. The templates made it so easy to get started!"
John D.
"I've struggled with sticking to my goals, but this course helped me build lasting habits. Highly recommended!"
Emily S.
"The videos were engaging, and the systems taught in this course have made a real difference in my life."
In this course
Your ideal future is waiting.
Learn my tried and tested method for setting audacious goals, and actually achieving them!
Learn to set big goals based on your identity

Learn the trick to breaking these down into smaller goals

Learn to create daily habits that drive tangible progress
Michael B.
"I'm a fan of productivity methods, and the Lean List Method is one of the best I've come across. Great course!"
Laura M.
"The Lean List Method helped me prioritize my goals and stay on track. It's been a game-changer."
Daniel L.
"As someone who's always looking to improve, this course was exactly what I needed. Practical and effective!"
---
In This Course
Learn why most methods don't work.
Accomplishing goals requires an understanding of how to identify areas of focus, break things down into manageable pieces, and properly define habits.
Learn how to focus on the right things at the right times

Learn the secret to creating habits that stick

Learn the best systems for developing discipline and consistency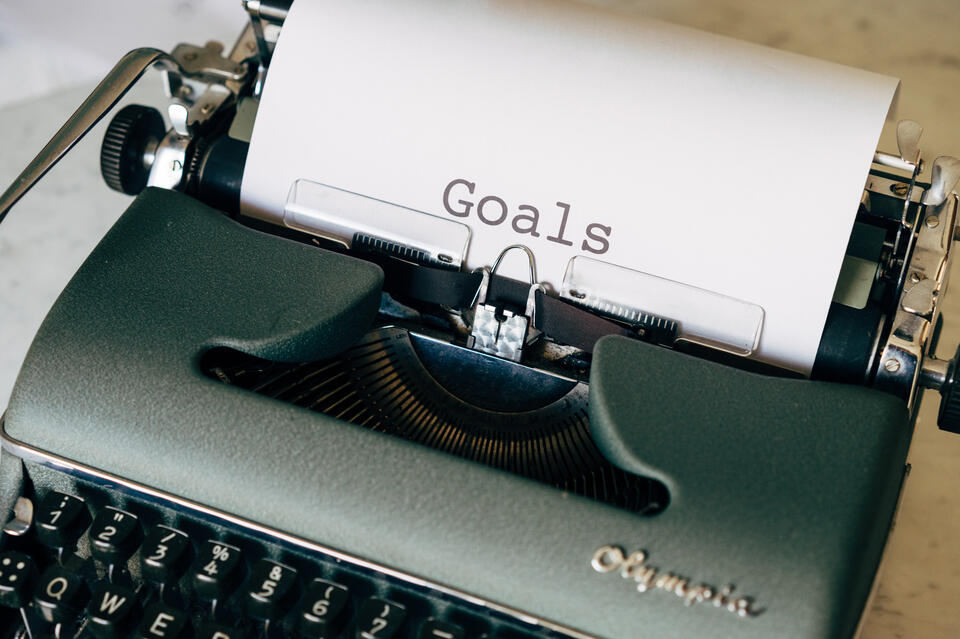 Melissa H.
"I've taken other goal-setting courses, but this one truly stands out. The results speak for themselves."
Ryan G.
"The templates provided in this course saved me so much time and made the process enjoyable."
Nicole P.
"I used to procrastinate a lot, but now I have a system that keeps me accountable. Thanks for this course!"
Your time is now
The life you want is closer than you think.
Who is this course for?
Those who never seem to accomplish New Year's Resolutions

Those with big dreams who don't know where to start

Those who have tried, and failed, with other goal-setting systems
---
Instant Access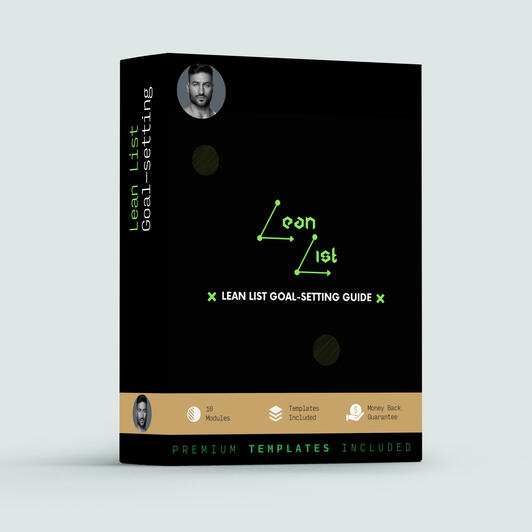 Get lifetime access to 10 modules instantly, as well as my highly-rated goal-setting templates with video walkthroughs and examples.
---
What do you get?
10 Modules of Learning
Here is everything you get for one low price:
Section I - Introduction

Section II - The Power of SMART Goal-Setting

Section III - The Power of Habits and Repeatable Actions

Section IV - Your Daily Success Blueprint

Section V - Motivation vs Discipline

Section VI - Implementing Your Success Blueprint

Section VII - The Art of Procrastination

Section VIII - The Brain Dump

Section IX - Fail Forward Fast

Section X - Conclusion + Bonus Materials